Keto Moist Lemon Vanilla Pound Cake
This moist lemon-vanilla pound cake is a delicious and easy to prepare dessert. To make our low carb version, we use almond flour instead of regular flour, and replace sugar with erythritol or any keto-approved sweetener of your choice.
With just simple ingredients that can be found in any keto kitchen such as almond flour, egg, butter, cream cheese, Erythritol, baking powder, lemon and vanilla extract, you are ready to make an amazing pound cake that will impress your friends.
Although this recipe is simple, you need to use the exact ingredients amounts (will be shown below) and follow the procedures carefully to achieve the same result.
It is important to beat the egg whites separately and incorporate them at the end. Also the almond flour should be baked slowly in the oven.
This sugar free and healthy cake will be a stunning dessert for your weekends or any party and celebration.
Feel free to save this recipe by pinning this picture to your Pinterest board for later use!
Related: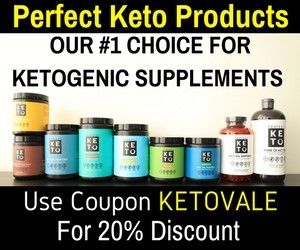 Receive Our Free 7-Day Keto Meal Plans + Weekly Recipes
Prepare all ingredients ready. Separate egg whites and yolks.

In a mixing bowl, put the butter and sweetener in, beat at medium speed until the butter is creamy.

Add cream cheese and egg yolks, mix until obtaining a homogeneous mixture. Slowly incorporate almond flour and vanilla, lemon extract, salt and baking powder.

In a separate bowl, beat the egg whites until they form peaks.

Fold egg whites in the previous almond cream cheese mixture and mix well.

Cover a loaf pan with a thin layer of butter. Bake for about 90 minutes at 350F. Use a toothpick to check if it's until smooth in the middle and ready.

Remove and let it cool down to room temperature.
Use mixer, blend heavy whipping cream, vanilla extract and erythritol. Cover the pound cake, only when it is at room temperature. You can decorate with lemon zest and thin slices of lemon or berries for a beautiful flavor and texture.

Slice the cake into 16 servings and enjoy!
This cake can be cut into 16 slices, here's the nutritional information per slice:
Macros (per serving): Calories: 242 – Fat: 22.7g – Net carbs: 2.7g (total carbs: 4.6g, fiber: 1.9g) – Protein: 7.6g