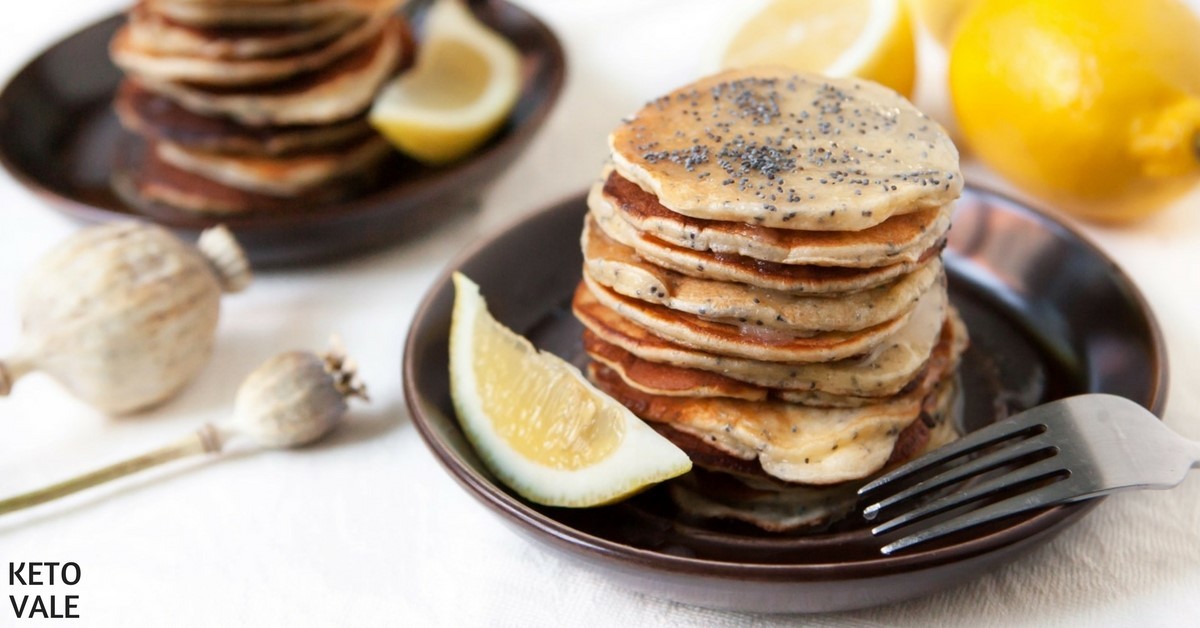 Keto Lemon Poppy Seed Pancakes
Poppy seed lemon pancakes are one of the best keto breakfast recipes which is very easy to follow. The key to these low carb pancakes are almond flour and ricotta. It's perfect for those who avoid gluten, watch their carbs, or just want to try something different.
Save this recipe by pinning this picture to your Pinterest board for later use!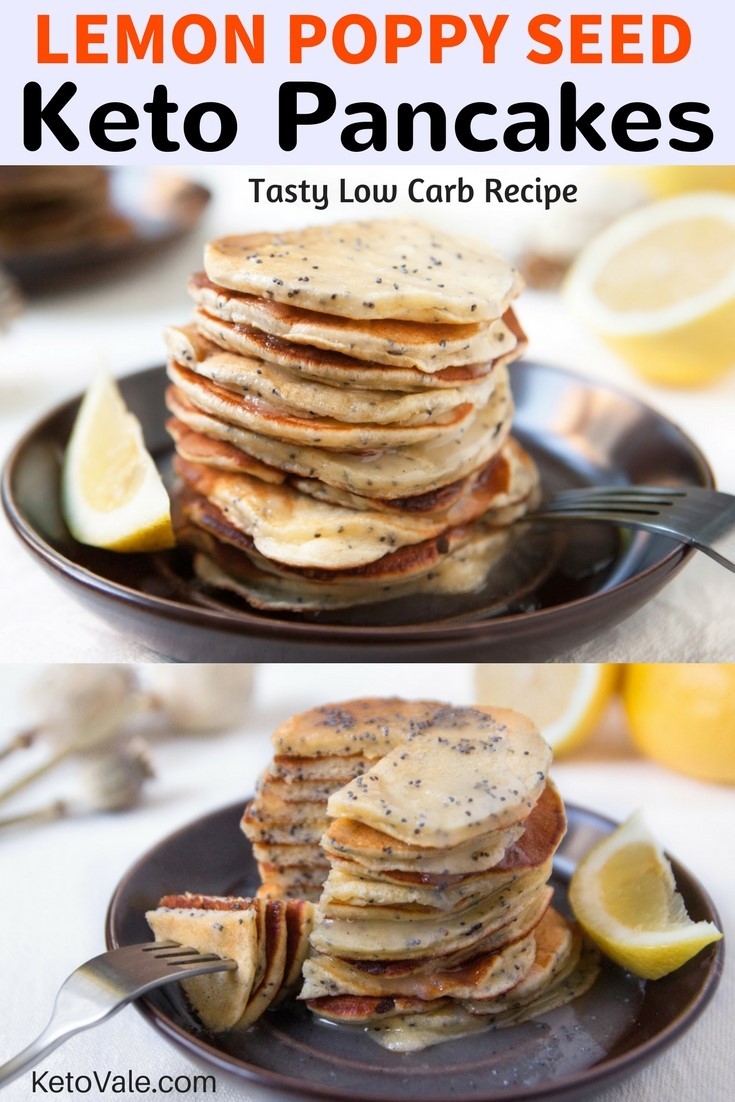 Related: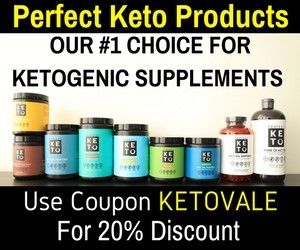 Receive Our Free 7-Day Keto Meal Plan + Weekly Recipes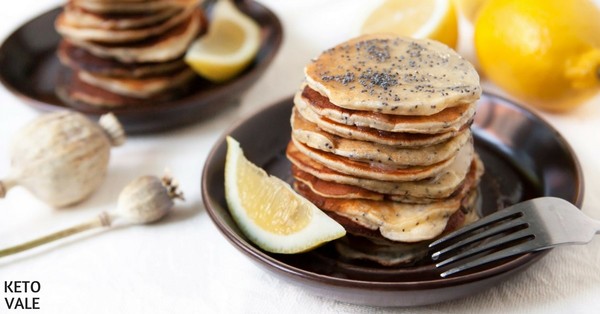 Zest one lemon and squeeze the juice.

In a bowl combine ricotta cheese, eggs, liquid stevia, vanilla, lemon juice and all of the lemon zest and mix until combined.

Add in all dry ingredients and whisk until homogeneous.

Heat the skillet over medium heat and spray with olive oil. Scoop batter by scant 1/4-cupfuls into skillet and cook 2 to 3 minutes. Using wide spatula turn the pancakes and cook for additional 2 minutes or until golden. Do the same with the other half of your batter.

For the lemon glaze: combine the powdered erythritol, lemon juice and a splash of almond milk and stir with a spoon.

Transfer the pancakes to plates, pour over with lemon glaze, garnish with poppy seeds and enjoy!
Macros (per serving): Calories: 304– Fat: 24.2g – Net carbs: 5.3g (total carbs: 8.3g, fiber: 3g) – Protein: 16.3g