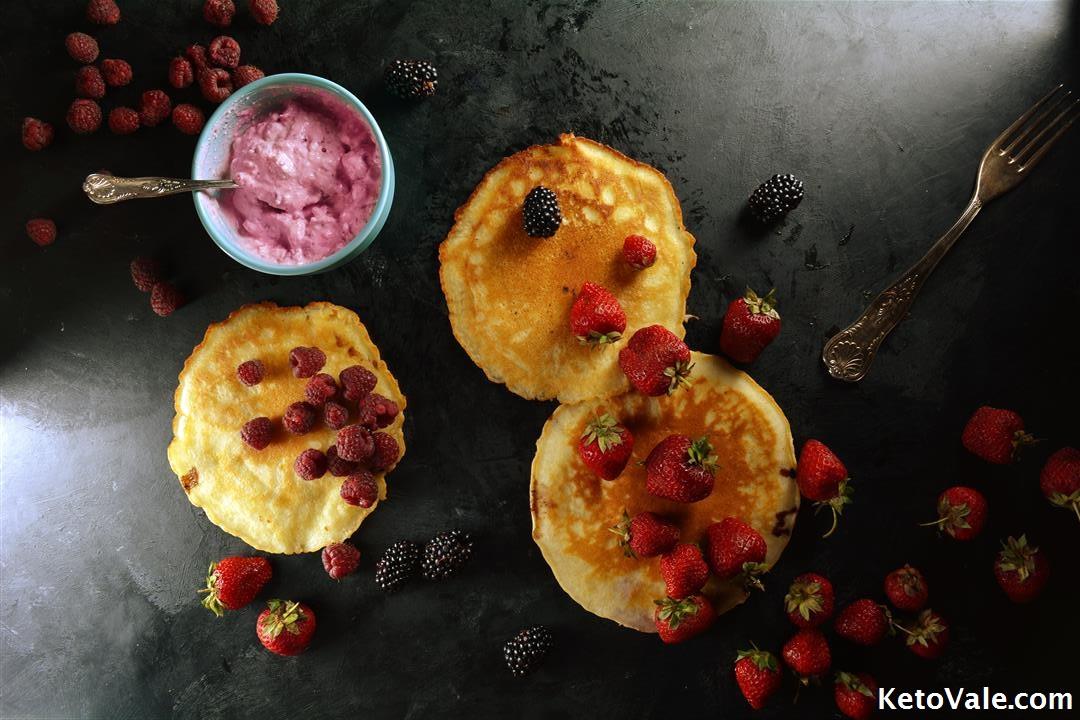 Easy Keto Pancakes
There are so many different recipes for low-carb pancakes. This one calls for coconut flour, sour cream, and eggs. If the mixture is too thick, you can add more water or coconut milk. Vanilla extract can be replaced with other fruit flavors for a new and exciting aroma. Top with Greek yogurt, fresh fruits, or low-carb pancake syrup. Enjoy!
Receive Our Free 7-Day Keto Meal Plans + Weekly Recipes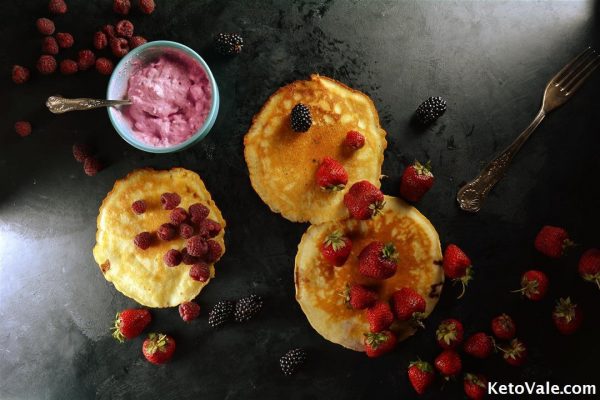 Combine all dry ingredients in a medium-sized bowl. Mix well and set aside.

In a large mixing bowl, combine sour cream with butter, vanilla extract, and water. With well on high for 2 minutes. Now add eggs, one at the time, beating constantly. Finally, add dry ingredients and continue to beat for 3 more minutes.

Grease a non-stick skillet with some oil and heat up over medium-high heat. Add one tablespoon of the batter into the skillet and cook for 2 minutes, or until bubbles disappear. Flip and continue to cook for one minute.
Nutrition information per serving: Kcal: 78, Protein: 2.5g, Total Carb: 3g, Net Carbs: 1.5g Fats: 6.3g
If you're not a big fan of coconut flavor, you can replace the coconut flour with almond flour and add some almond milk to the recipe. The taste will be absolutely perfect. I also like to add one tablespoon of freshly squeezed lemon juice to neutralize the flavor of stevia. This is totally optional.