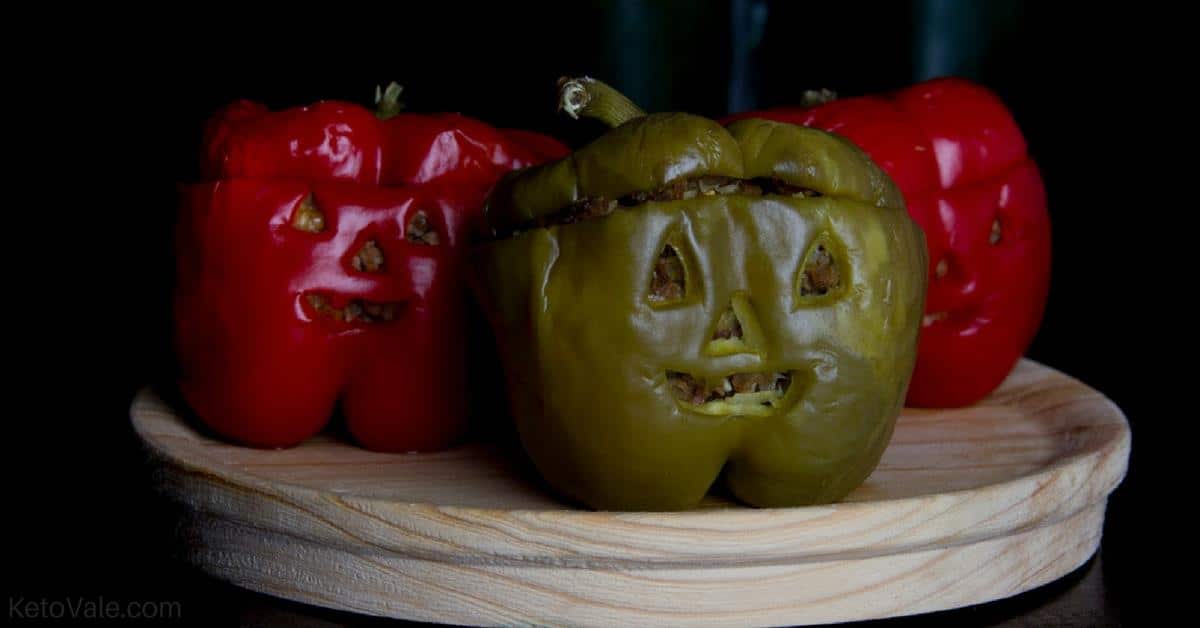 Halloween Stuffed Peppers
Have some fun on the spookiest day of the year with this stuffed peppers Halloween recipe.
To prepare this, we use 3 medium peppers: two red, one green. You can choose any different colors to make it more fun.
We use a small and sharp knife to create the face. Be very gentle and make sure you don't break the peppers.
For the filling, we have ground beef, bacon, cheese as the main ingredients. To add more flavors, we have onion, cauliflower, garlic, leek (optional), salt and black pepper.

Take a photo and share it with your friends on on social media. Don't forget to tag us @KetoVale. We'd love to see your result! Happy Halloween!
Feel free to save this recipe by pinning this picture to your Pinterest board for later use!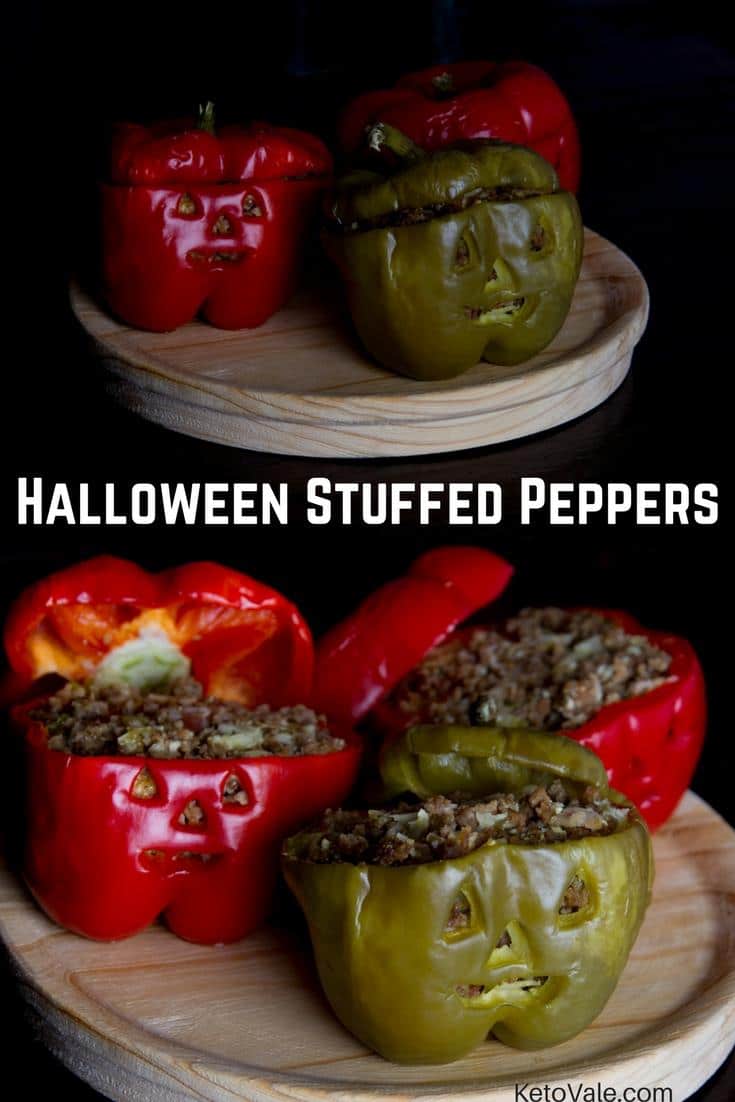 Related: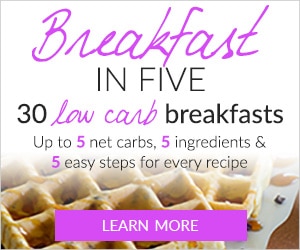 Receive Our Free 7-Day Keto Meal Plans + Weekly Recipes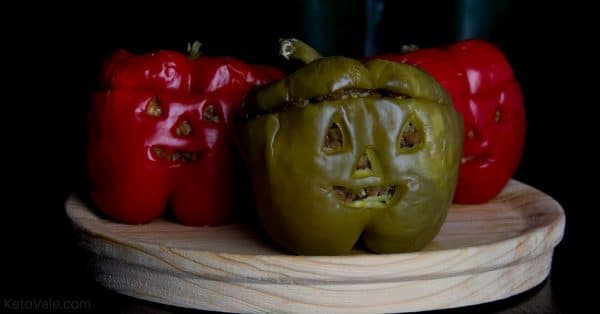 3

medium peppers

1

lbs

Ground beef

6

slice

bacon

6

slice

cheddar cheese

2

slice

leek

optional

1/2

small onion

1

cup

Cauliflower

1

tsp

Onion Powder

1

tsp

garlic powder

2

tbsp

olive oil

salt and pepper to taste
3

medium peppers

1

lbs

Ground beef

6

slice

bacon

6

slice

cheddar cheese

2

slice

leek

optional

1/2

small onion

1

cup

Cauliflower

1

tsp

Onion Powder

1

tsp

garlic powder

2

tbsp

olive oil

salt and pepper to taste
Wash the peppers very well, with a sharp knife cut the top, should look like a lid. Remove the seeds and the white parts of the pepper. To make the face, use a marker to draw on the pepper and make the holes using a small and sharp knife. Wash carefully to remove the ink. Be careful, do not break the pepper.

Rub the peppers with olive oil and put aside.

Cut the onion, leek, bacon and cheese into brunoise

In a large skillet, add olive oil in and saute bacon on medium heat for 10 minutes so the bacon can release the fat.

Add ground beef in with leeks and onion and gently mix until the meat is incorporated with the vegetables and cooked.

Finally and cauliflower in and season with garlic and onion powder, salt and pepper. Stir well until the cauliflower is cooked then remove from heat.

Mix cheese with the meat mixture

Fill the peppers with the mixture. You can add more cheese on the top before putting the pepper lid on (optional).

Since the fillings inside are already precooked, all we need is to bake for 10-15 minutes in a preheated 370 F oven to cook the peppers
Macros (per serving): Calories: 428– Fat: 31.1g – Net carbs: 4.2g (total carbs: 6g, fiber: 1.8g) – Protein: 31g