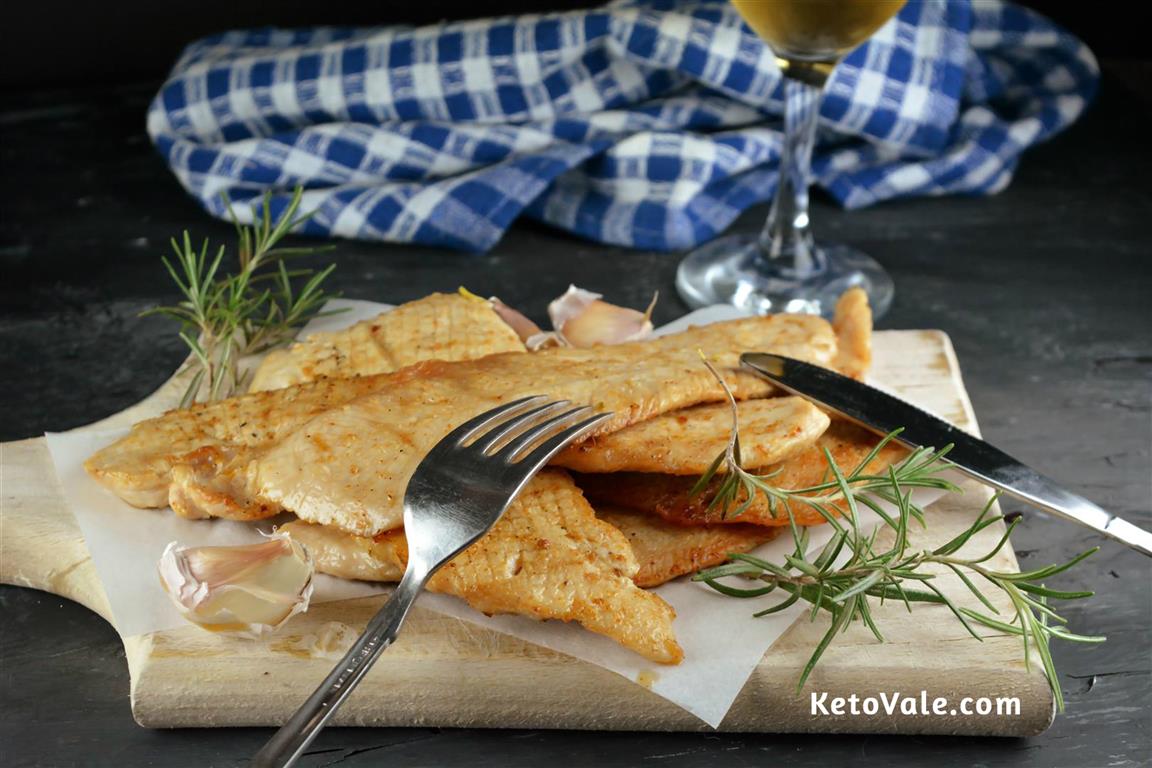 Grilled Turkey Breast
The combination of lean turkey meat, garlic, rosemary, orange, and lemon zest gives this grilled classic a nice and refreshing taste you will love. Turkey meat is a valuable source of lean and healthy proteins, while oil and butter contribute with enough fats to get you through your keto diet. This is truly a wonderful option for lunch or dinner. Use the leftovers to prepare yourself a healthy turkey salad.
Receive Our Free 7-Day Keto Meal Plans + Weekly Recipes
Rinse the meat and pat dry with a kitchen towel. Place on a clean work surface and slice into half-inch thick slices. Set aside.

Whisk together oil, crushed garlic, dried rosemary, lemon zest, and orange zest. Brush the meat with this mixture and refrigerate for 30 minutes.

Preheat a large grill pan or an electric grill to medium-high heat. Remove the meat from the refrigerator and grill for 6-7 minutes on each side.

When done, generously brush with butter.

Serve with some low-carb salad or veggies
Nutrition information per serving:
Macros: Kcal: 400, Protein: 30.2g, Total Carb: 1.7g, Net Carbs: 1.1g Fats: 30.9g
This recipe is the best when grilled, but it also works great in the oven or a frying pan. Just make sure not to slice your meat too thinly because the heat will easily dry them out. A great way to prevent this is to brush them regularly with oil while grilling.