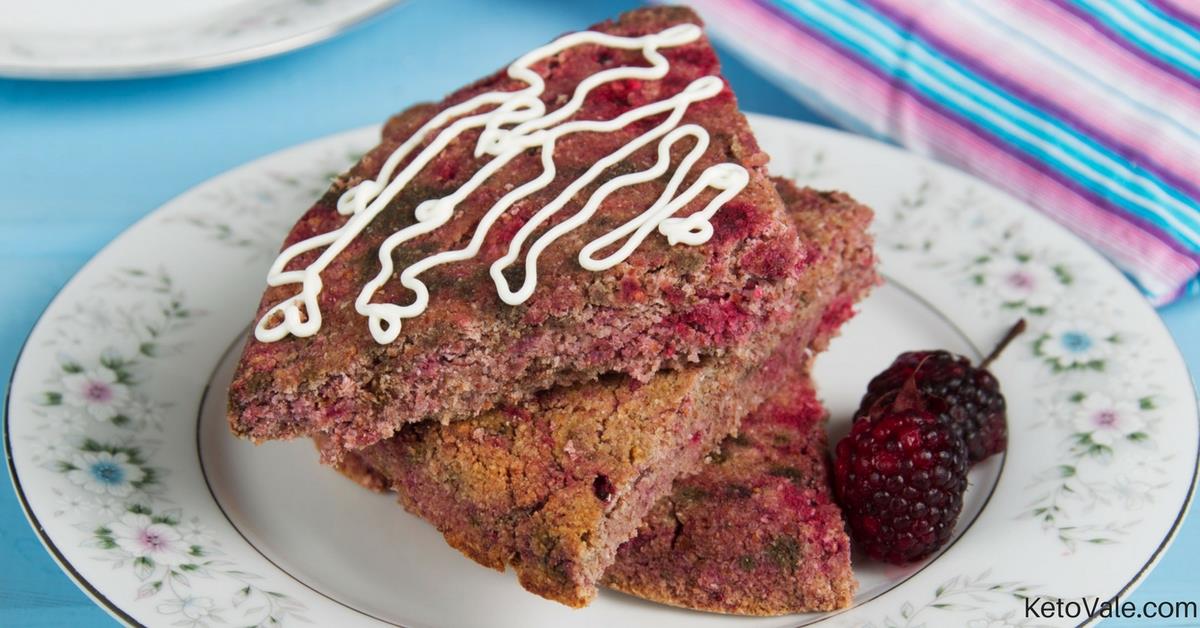 Glazed Blackberry Scones
The Blackberry scones are so delicious and very simple to prepare. To make a low carb version, we are going to use almond flour and coconut flour. These scones are just like regular scone biscuits or maybe much better, because they are very low in carb.
You can now fill your home with the fantastic smell of freshly baked scones. They are ideal to accompany a cup of tea or coffee.
You can make a big scone and cut into 4-10 wedges, it's up to you. For this recipe, you can also use strawberries or blueberries.
This keto scone version is actually quite easy to make. Just mix all the ingredients to make the dough and bake in the oven for 20 minutes. That's it! Simply let the oven do all the work.
Be sure to save this recipe by pinning this picture to your Pinterest board for later use!
Related: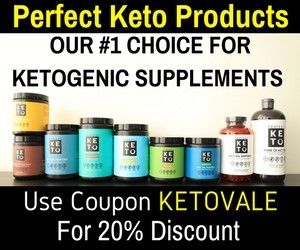 Receive Our Free 7-Day Keto Meal Plans + Weekly Recipes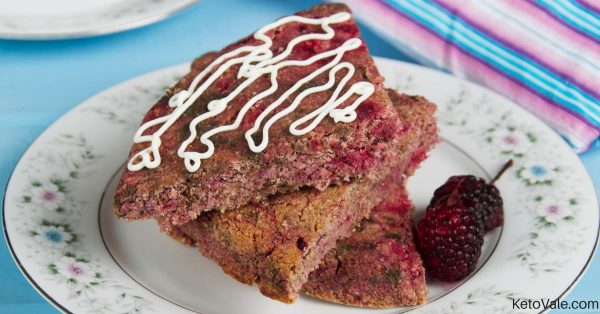 In a large bowl combine almond flour, coconut flour, sweetener, baking powder and salt. Add coconut oil, almond milk, egg and vanilla extract in and stir with a whisk until well combined.

Fold in blackberries and stir gently.

Pat dough into an 8-inch circle (20 cm) on a baking sheet lined with waxed paper or parchment paper and bake for 20 minutes until center is firm and all the edges become golden then remove from heat.

For the glaze: mix in a bowl the sweetener and sour cream and put on the scones.
You can make a big scone and cut into 8 small pieces for 8 servings. Or you can also divide the mixture to make 8 small scones.
Macros (per serving): Calories: 123 – Fat: 10.8 g – Net carbs: 2.3 g (total carbs: 4.3 g, dietary fiber: 2 g) – Protein: 3.7 g