Easy and Spicy Baked Chicken Wings
Today you will learn how to make some delicious and spicy baked chicken wings. The good thing about this recipe is that you don't have to spend a lot of money for ingredients. Chicken wings are one of the best source of fats and protein in terms of budget to help you stick to your keto diet.
This are many different way to prepare chicken wings. The most important thing is the marinade to make the meat taste delicious.
For this particular recipe, we use hot sauce, olive oil, black pepper, salt and butter to marinate the meat. The amount of hot sauce can be adjusted to your liking.
You can bake the wings in the oven, or grill them on the BBQ machine.
This dish can be a regular lunch or dinner meal. It can also be a great party snack or appetizer and you can be sure that your family and friends will love it.
Enjoy these buffalo wings with some keto low carb salad, celery, cheese and low carb dips of your choice such as sour cream.
Save this recipe by pinning this picture to your Pinterest board for later use!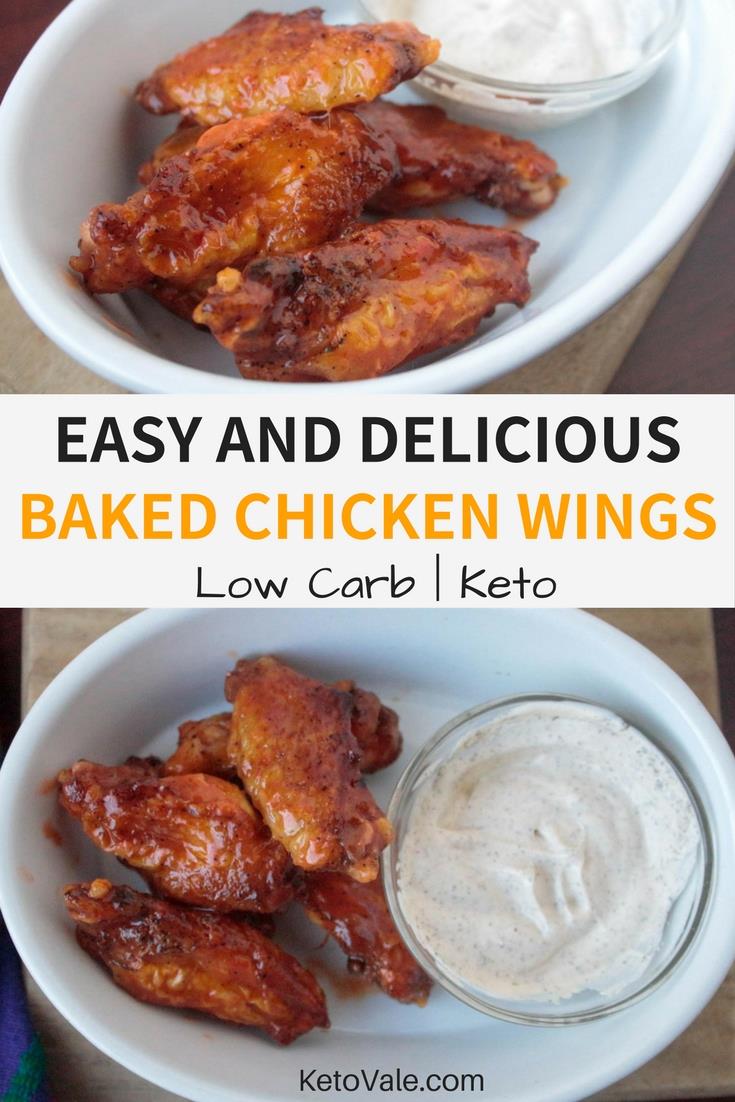 Related: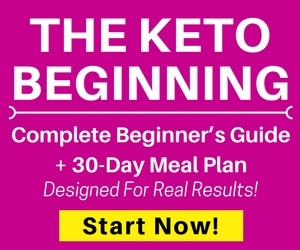 Receive Our Free 7-Day Keto Meal Plan + Weekly Recipes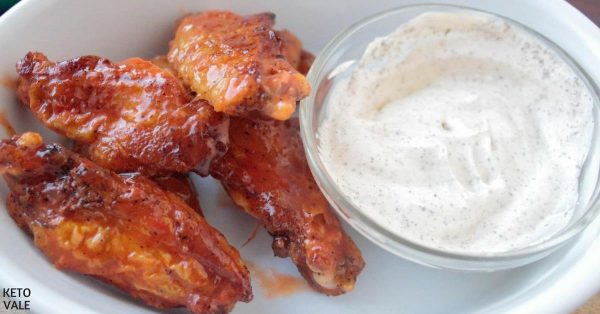 Preheat oven to 250 C° or 480F

Separate chicken wings into 2 pieces (drumettes and wingettes and remove the tips). Place the wings in a bowl along with the olive oil, garlic powder, salt, and pepper. Mix until well combined.

Place the chicken wings on a baking sheet and put them in the oven. Let them bake for about 20 minutes.

In the meantime, add the hot sauce and butter to a small frying pan. Cook on medium heat until the ingredients are well combined.

Remove the baking sheet from the oven and place the chicken wings in a bowl. Pour the sauce on top and mix it with the chicken wings.

Serve along with a ranch sauce or the one of your choice. Enjoy!
This makes 3 servings.
Macros (per serving): Calories: 392– Fat: 30.2g – Net carbs: 0.6g (total carbs: 0.7g, fiber: 0.1g) – Protein: 28.3g