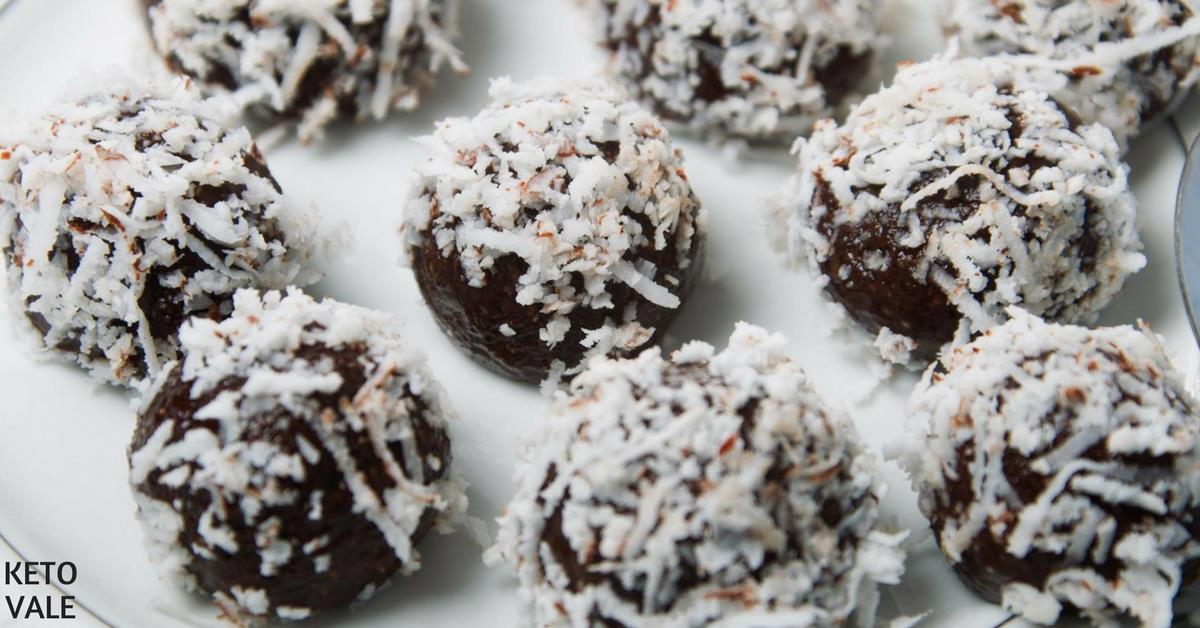 Coconut Peanut Butter Chocolate Balls
Today we will be making a very easy low carb dessert recipe using peanut butter, cocoa powder, almond flour and shredded coconut. For more flavors, you can add a tiny bit of nutmeg and cinnamon.
When choosing peanut butter, it's best to choose the natural and pure peanut butter without added sugar or vegetable oil. Check with your local health food or grocery store, they should have it.
You can also replace peanut butter with almond butter. For sweetener, we use erythritol powder, you can choose other keto-friendly sweetener of your choice.
Before forming the balls, the idea you need to freeze the mixture so that it's firm enough to mold it and coated with shredded coconut.
This recipe is super easy. Simply mix everything then form into balls and coat them with coconut. It can't get any simpler than that.

Save this recipe by pinning this picture to your Pinterest board for later use!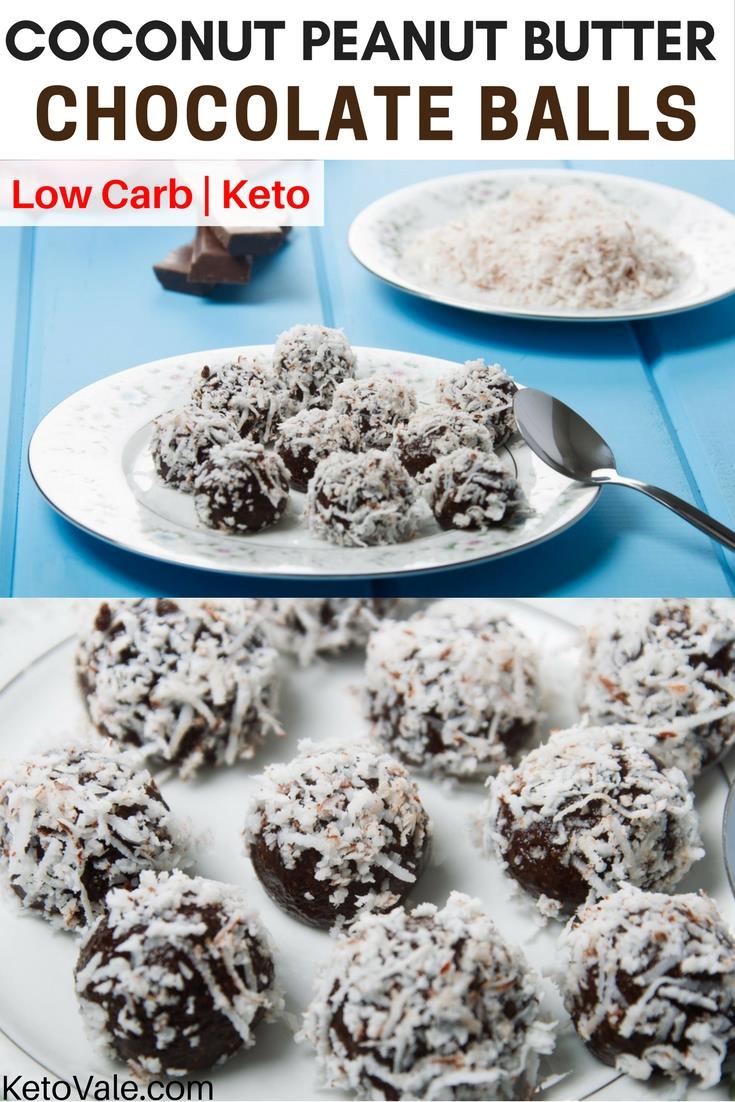 Related: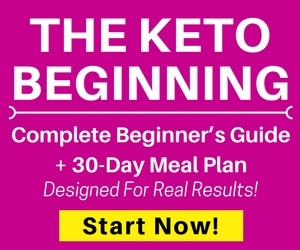 Receive Our Free 7-Day Keto Meal Plan + Weekly Recipes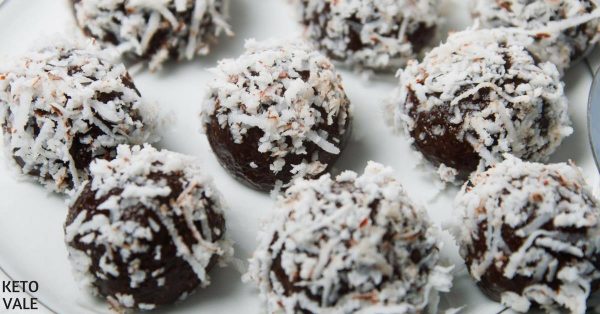 | | |
| --- | --- |
| | |
Mix all ingredients except coconut in a bowl using a spoon. Refrigerate this mixture for 30 minutes.

Place the grated coconut in another bowl. Use a small spoon to make spheres out of the peanut mixture and mold with your hands.

Roll the spheres to cover with coconut until they are completely covered. Enjoy!
If you make 12 balls out of the mix, here's the nutritional information per ball:
Macros (per serving): Calories: 59– Fat:5.2g – Net carbs: 1.7g (total carbs: 3g, dietary fiber: 1.3g) – Protein: 2.1g