Buffalo Chicken Wings
The "buffalo wings" is a recipe for typical American cuisine. It consists of chicken wings sprinkled with a slightly bittersweet spicy sauce. For our keto recipe, we will substitute traditional flour by coconut flour.
In this particular recipe, we use whole chicken wings and we deep fry them after marinating for an hour.
Be sure to save this recipe by pinning this picture to your Pinterest board for later use!
Alternatively, you can also choose your favourite part of the chicken wing such as drummettes or wingettes (flats) for this recipe.
Instead of deep-frying, you can bake or grill it using the same marinade we use for this recipe. To make it juicy and saucy, you can add extra sauce and mix it with the wings after you finish cooking them like this photo below.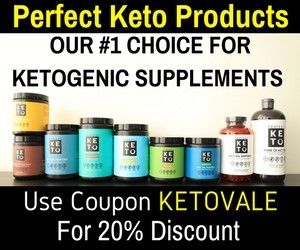 Receive Our Free 7-Day Keto Meal Plans + Weekly Recipes
Sprinkle chicken wings with lemon and wait 3 minutes; wash the wings well and pat dry with paper towel (or you can simply wash the wings with water and let them dry)

With a mortar, mash garlic, pepper, paprika, hot pepper, salt, vinegar and hot sauce.

Pour the mixture over the chicken to marinate it then refrigerate for approximately 1 hour, turning occasionally.

Place chicken wings on a plate and sprinkle with flour coconut over them until they are evenly coated.

Heat oil in a deep fryer to 375 degrees F.

Fry coated wings in hot oil for 10 to 15 minutes, or until parts of wings begin to turn brown.

Remove from heat and serve.
Note: To accompany the chicken wings, you can serve with finely chop white cabbage, purple cabbage and onion and mix with mayonnaise, mustard, salt and vinegar to taste.
Macros (per serving): Calories: 300 kcal – Fat: 17.8 g – Net carbs: 3.4 g (total carbs: 7.1 g, dietary fiber: 3.7 g) – Protein: 28.6 g