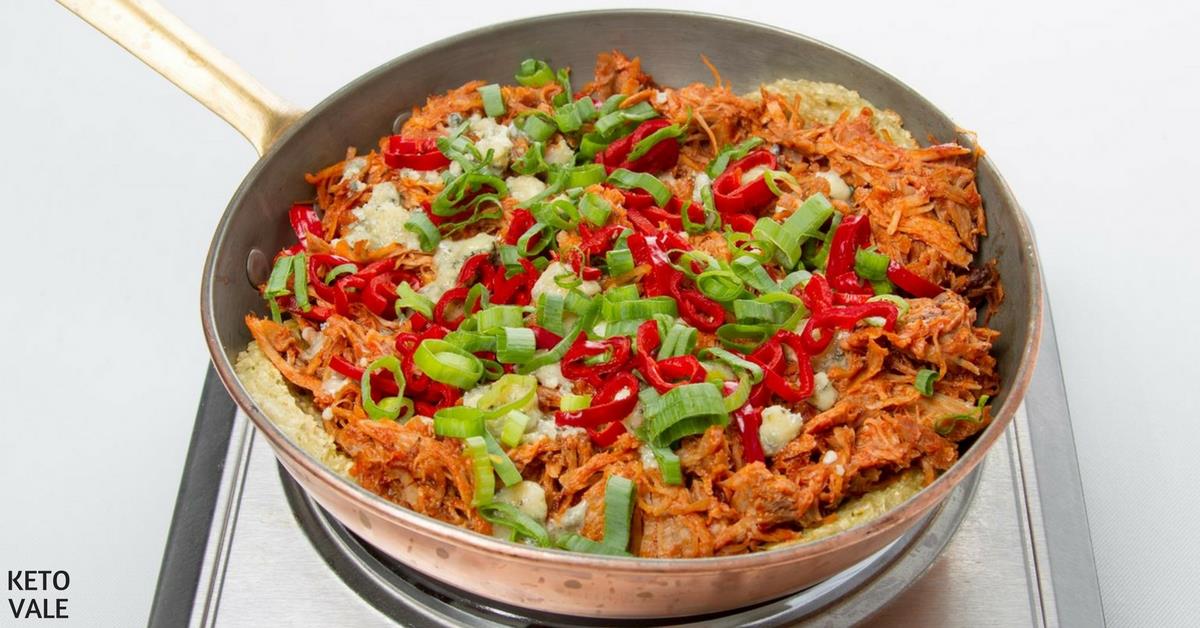 Buffalo Chicken Totchos with Cauliflower Tater Tots
Do you like tater tots and nachos? How about combining the Tater Tots + Nachos? They are the delicious Totchos! This is a low carb version of Totchos prepared with a delicious cauliflower base.
You can modify this recipe according to your taste and what you have available in the refrigerator. You can choose different types of cheese, add other sauces keto-friendly, change the meat for chicken or pork, you decide!
There are 2 main steps to prepare this dish:
The first step is to prepare Cauliflower Tater Tots using cauliflower, egg, cheese and almond flour.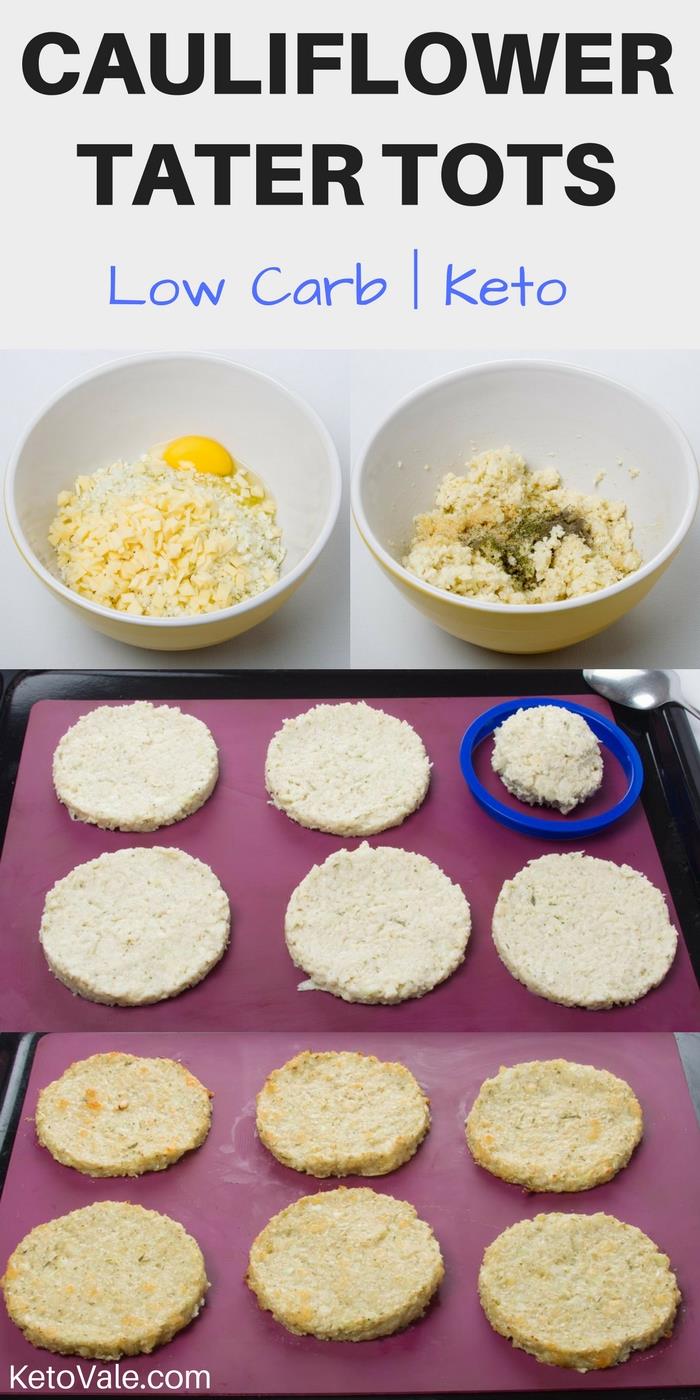 The second step is to prepare the buffalo chicken topping using shredded chicken (either breast or thigh), blue cheese, red bell pepper, hot sauce and other spices.
The result will be a flavorful, colorful and incredibly delicious Buffalo Chicken Tater Tot Nachos dish!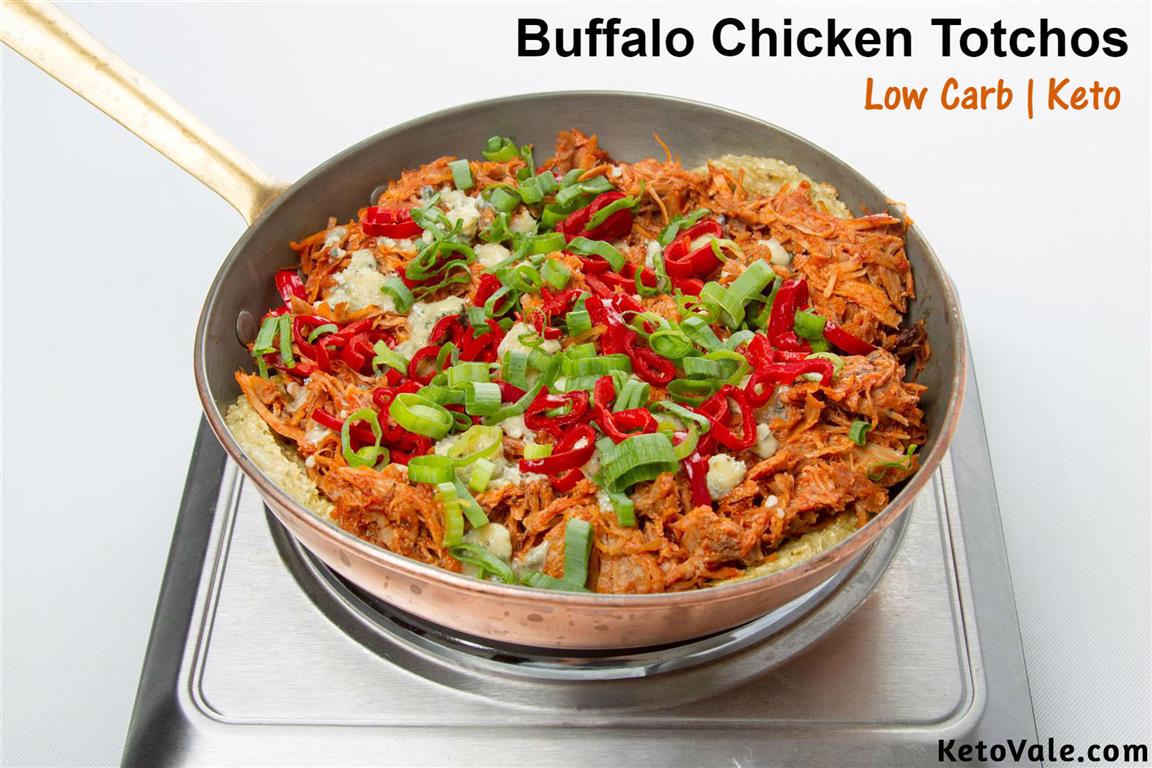 Save this recipe by pinning this picture to your Pinterest board for later use!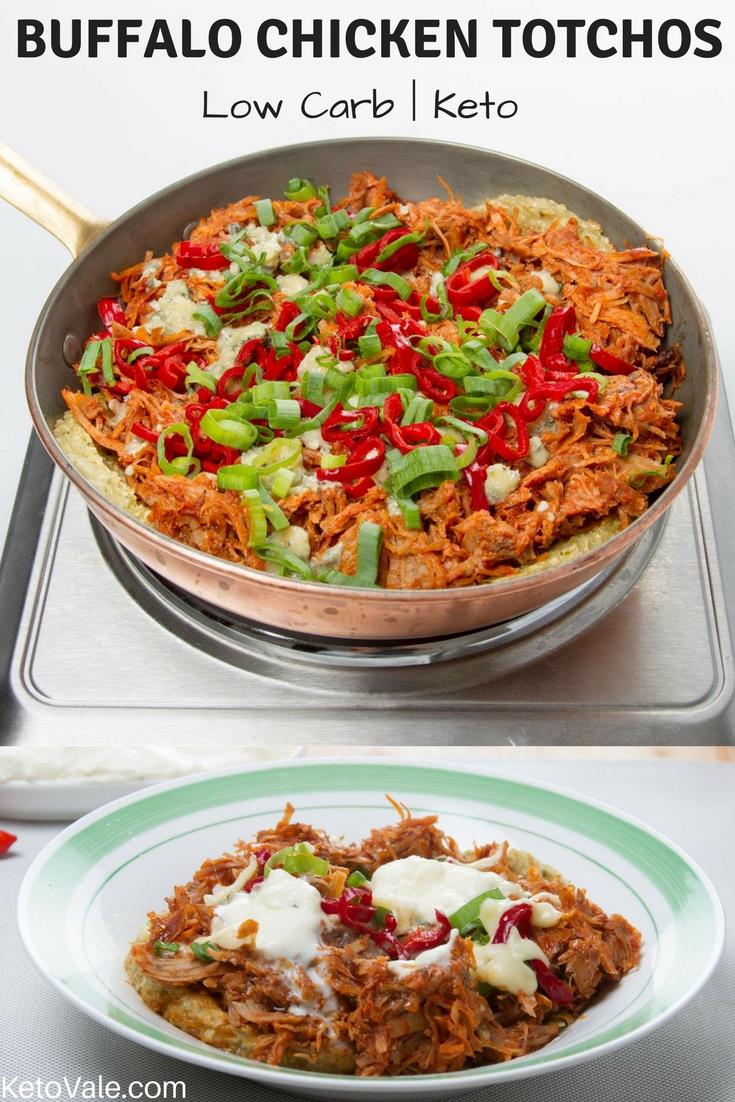 Related: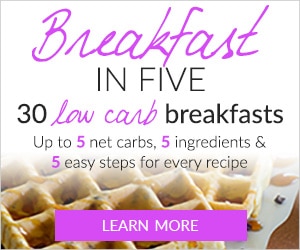 Receive Our Free 7-Day Keto Meal Plan + Weekly Recipes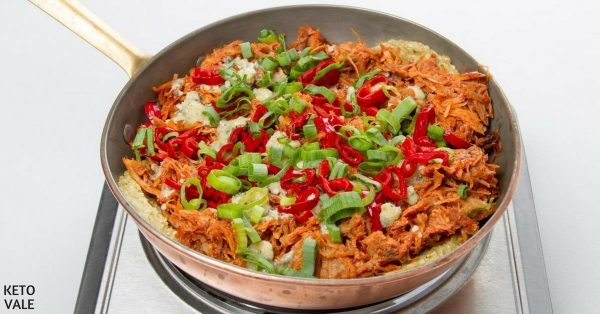 1/2

cup

sour cream

2

tbsp

Green shallots

1/4

cup

avocado

optional

2

tbsp

ranch sauce

(homemade optional)
1/2

cup

sour cream

2

tbsp

Green shallots

1/4

cup

avocado

optional

2

tbsp

ranch sauce

(homemade optional)
Preheat the oven to 300F.
Making Cauliflower Tater Tots
Wash the cauliflower well and cut the florets into medium pieces. Put them in a food processor and press the button until you get crumbs similar to rice.

Place the cauliflower in a mixing bowl and put in the microwave oven for about 2 minutes. You can cook it using a pan if you don't want to use a microwave.

Remove and add salt, pepper, oil, garlic powder, coriander, almond flour, cheese and egg. Stir with a fork until all the ingredients are well blended.

In a baking tray put the mixture into circles, if you can use a cookie cutter to have round shaped pieces if you do not have a spoon to shape it.

Bake for about 20 minutes until the Totchos are golden brown.
In the meantime, put three tablespoons of butter in another hot pan and fry the chopped onion and garlic for 30 seconds then add the red bell pepper, shredded chicken and hot sauce. Sauté for about 5 more minutes.

Once the cauliflower tots are brown, put them in another large pan, cover with chicken and blue cheese. Cook for 5 minutes and serve!
For garnishing, you can top the Totchos with chopped avocado, sour cream shallot leaves (spring onion) and ranch sauce.
This makes 4 servings. Here's the nutritional information per serving (not including garnish)
Macros (per serving): Calories: 387– Fat: 28g – Net carbs: 4g (total carbs: 5.7g, fiber: 1.7g) – Protein: 29.1g