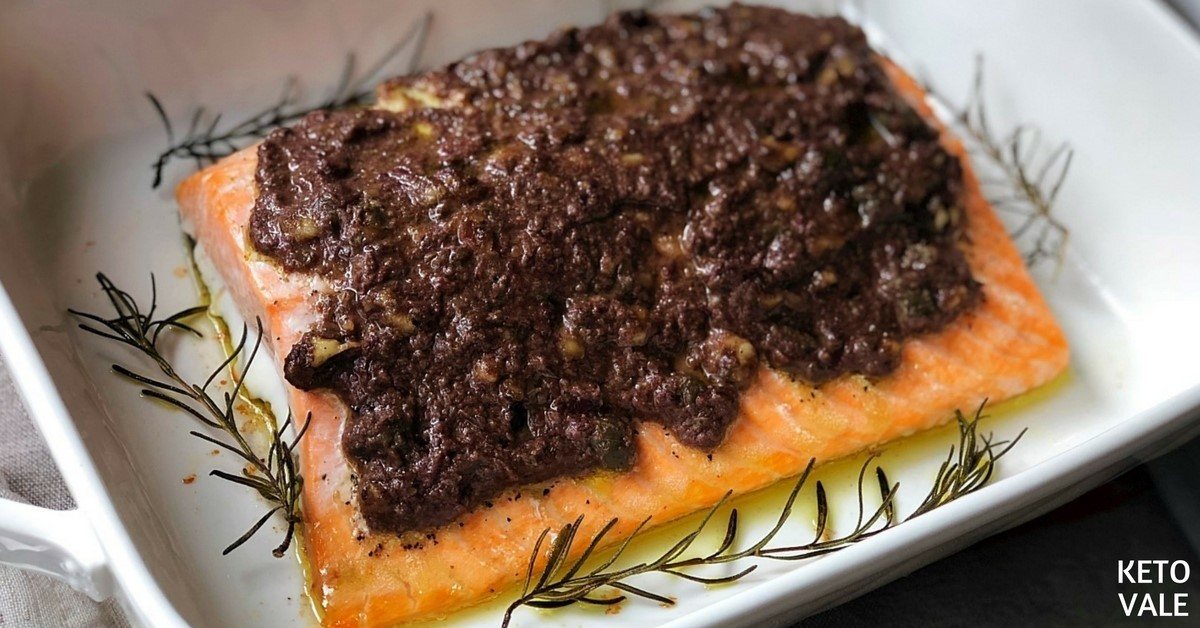 Baked Salmon with Black Olives and Capers Tapenade
This recipe is really easy and it's a great way to enhance a very popular fish – salmon. I used wild Atlantic Salmon and baked the entire filet all together because it makes for a really great presentation.
To make everyone excited about this dish, I added a few branches of rosemary to the baking dish. The smell of baked salmon with the rosemary overtakes the kitchen and you will be smitten by this dish.
The traditional tapenade originated in France and is made with capers, olives, and olive oil but for this recipe, I choose to add a twist with the walnuts. The walnuts will add a little sweetness and a crunchy effect to the tapenade.
The salmon needs to be cooked no longer than the 20 min otherwise it will be overcooked. If you are making this recipe with smaller fillets take the cooking time down a few minutes. You can use other fished such as seabass, or tilapia for this recipe and it will be as delicious.
Just keep in mind that salmon fillet is thick so if you are using a different fish for this recipe, you might need to adjust the baking time to ensure the dish is still moist.
You can serve this dish with a side of roasted cauliflowers or any other low carb vegetable.
Save this recipe by pinning this picture to your Pinterest board for later use!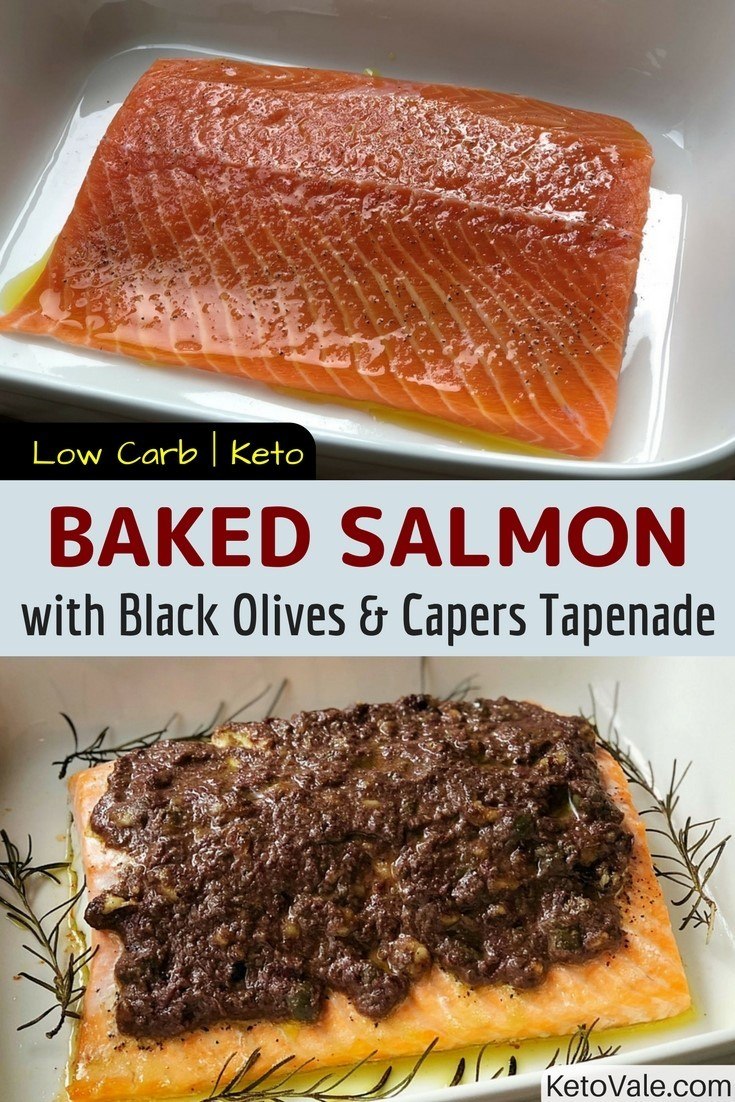 Related: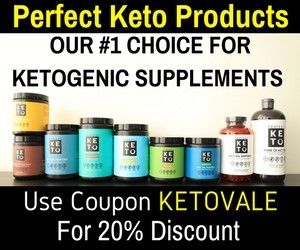 Receive Our Free 7-Day Keto Meal Plan + Weekly Recipes
Pre-heat the oven at 350° F. Wash the Salmon filet in water and pat it down with paper towel.

Season lightly with salt, pepper and Olive oil and place it on a baking sheet. Set it aside.

Place all the ingredients for the tapenade into a blender or food processor and blend it until all combined and grated but not smooth. You want to have a rough fill to it.

Pour the tapenade over the salmon and take it to the oven for about 20 minutes.

Serve it with your favorite low carb vegetables and enjoy it!
Macros (per serving): Calories: 281– Fat: 16.1g – Net carbs: 0.7g (total carbs: 1.4g, fiber: 0.7g) – Protein: 30.8g