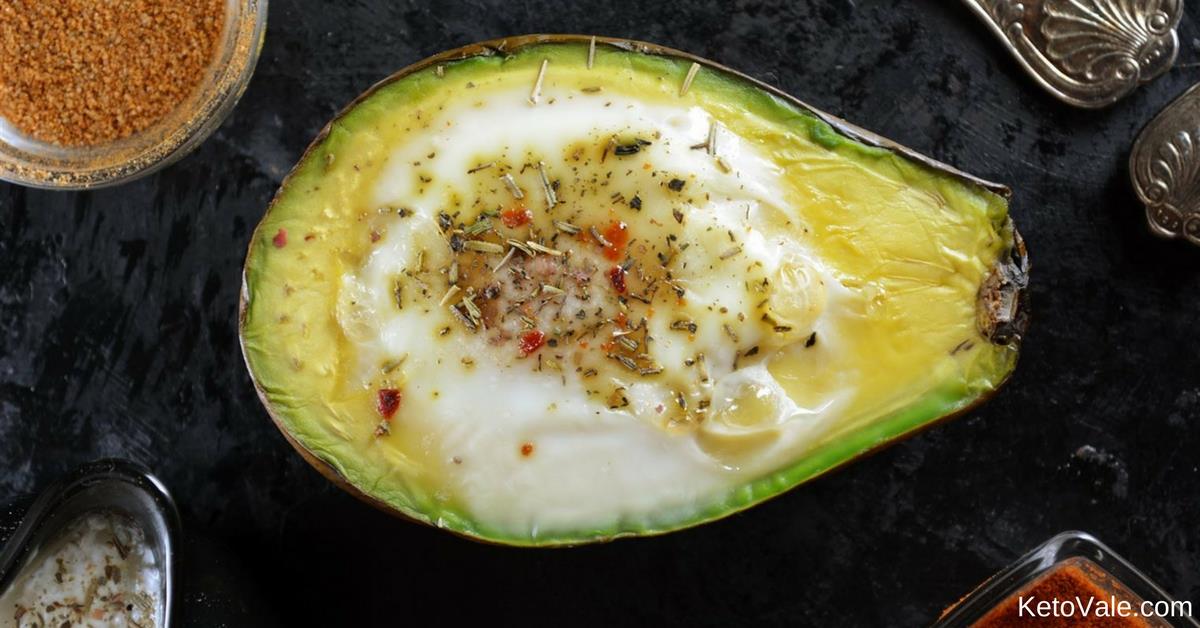 Baked Avocado with Eggs
Lightly charred avocados with perfectly cooked eggs are delicious and full of proteins, vitamins, and minerals. This simple recipe is seasoned only with salt and some dried oregano, but it doesn't mean you can't get creative and play with different herbs and spices for a unique flavor you will fall in love with. Enjoy!
Be sure to save this recipe by pinning this picture to your Pinterest board for later use!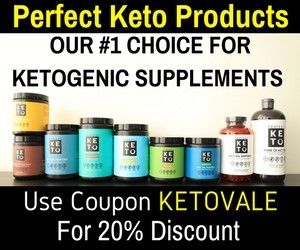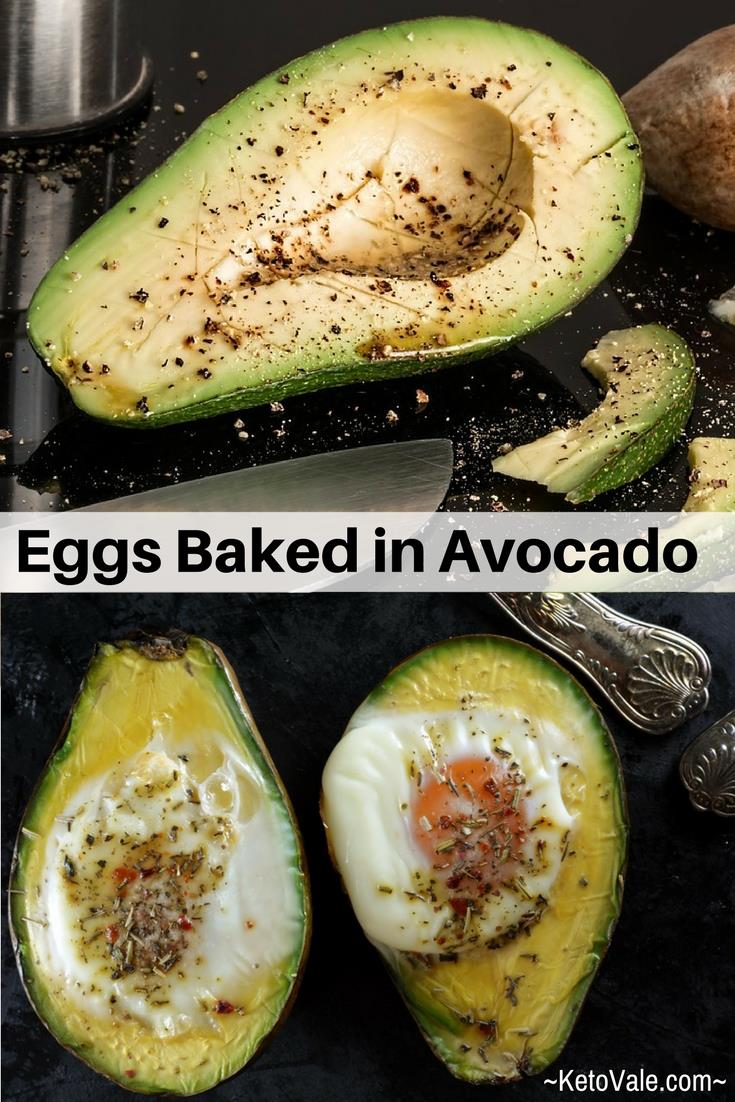 Receive Our Free 7-Day Keto Meal Plans + Weekly Recipes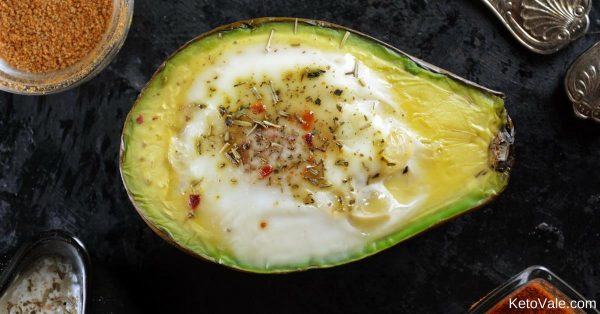 | | |
| --- | --- |
| | |
Preheat the oven to 400 degrees. Line a small baking dish with some parchment paper and set aside.

Slice the avocado in half and brush with butter. Place in a baking dish and gently crack the eggs. Season with salt and oregano.

Bake for 15 minutes or however long you prefer the egg to be cooked.
Nutrition information per serving: Kcal: 423, Protein: 7.7g, Total Carb: 9.5g, Net Carbs: 2.4g Fats: 41.3g