Almond Flour Crumbed Chicken Schnitzel
Do you love fried crumbed chicken? If you're like most people, this dish is irresistible to you. Today, we will show you how to make them in a very healthy and low carb way.
If you run out of ideas of what to cook for your family, this dish will save your life. Using almond flour for the crumb gives them a very special flavour. You can be sure that you, your family, and friends will love them.
This recipe is just a proof that you can live the low-carb lifestyle and still be able to enjoy those common dishes that everyone loves. It is just a matter of knowing how to keto cook.
Feel free to save this recipe by pinning this picture to your Pinterest board for later use!
We made a homemade copycat Chick-Fil-A sauce that will go really well with the chicken. This copycat and low carb version is made by mixing mayonnaise, mustard, olive oil, paprika, and black pepper.
Related: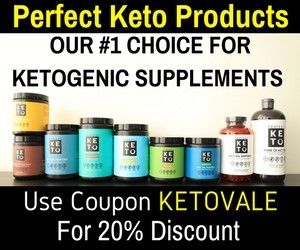 Receive Our Free 7-Day Keto Meal Plans + Weekly Recipes
Combine the garlic powder, flour, and onion in a bowl. Put aside for later use.

Prepare another small bowl. Crack the egg and beat it lightly. Reserve.

Chop the chicken breast into slivers. With a meat tenderizer, crush the meat gently to soften.

Prepare the bowls of flour mix and egg. Dip each slice of chicken in the egg bowl then roll it in the flour bowl. Coat the slice entirely.

Heat some oil in a hot frying pan. Crispy fry the coated chicken. Remove from the heat once all sides turn golden brown.
While frying the chicken, start making the sauce. Fold all the ingredients together in a bowl until incorporated.

Pour the sauce on the plate with chicken. Serve.
There are enough chicken for 3 servings, here's the nutritional information per serving (not including sauce)
Macros (per serving): Calories: 224 – Fat: 7.5g – Net carbs: 1.2 g (total carbs: 1.8g, fiber: 0.6 g) – Protein: 35g
Here's the nutritional information per serving of sauce (3 servings in total):
Macros (per serving): Calories: 103 – Fat: 11.5g – Net carbs: 0.2 g (total carbs: 0.5g, fiber: 0.3g) – Protein: 0.2g