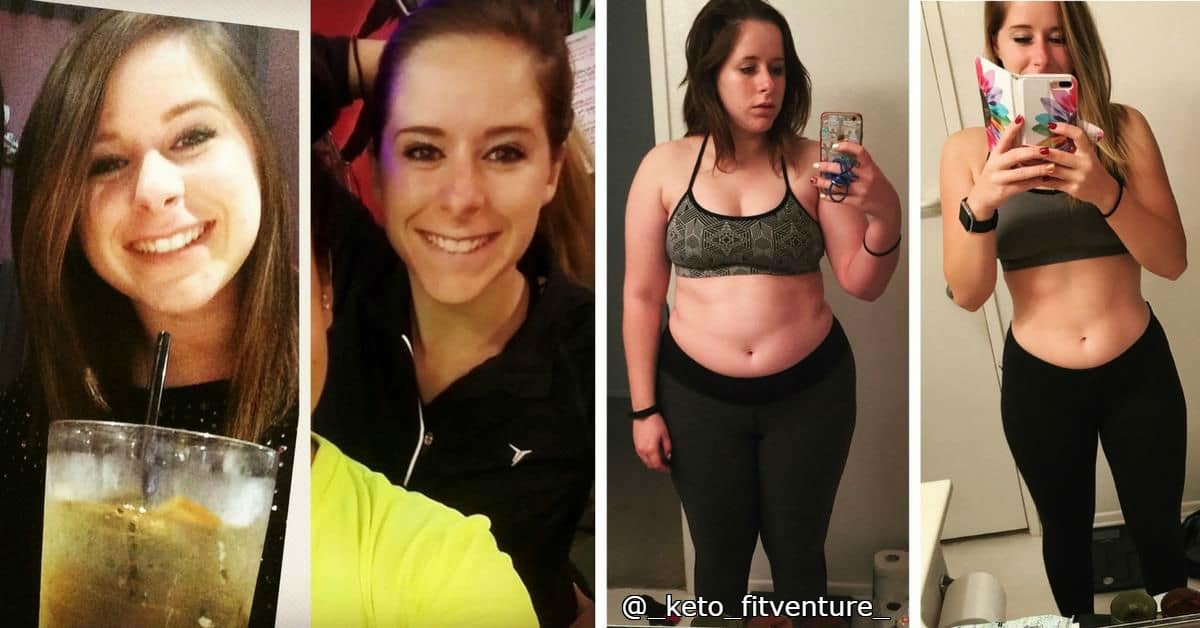 Elyse Capestany's Keto Success Story
Today we'd love to introduce you to Elyse Capestany and her successful keto journey. She started since May 25th, 2017 at 206 pounds and 44% body fat. She has lost over 57 pounds so far and is currently at 149 pounds and 25.5% body fat. In this article, you will find many useful tips from Elyse that you can apply to your diet.
If you have a success story to share with our community, please send us a message on our contact page and let us know about it. We'd love to read your success story!
If you're new to the ketogenic diet and looking to get started, please click here!
Without further ado, here's Elyse's story:
---
Please tell us your story:
I have been doing keto for 5 months now and have been maintaining for the past month. I lost 57 pounds by maintaining a caloric deficit made easy by keto! Keto is the perfect way of life for me. It allows me to be full all the time, eat food I love, and lose weight without being unhappy! I have tons of energy and this allows me to do IF while working out fasted each morning. It is a perfect way of life for me!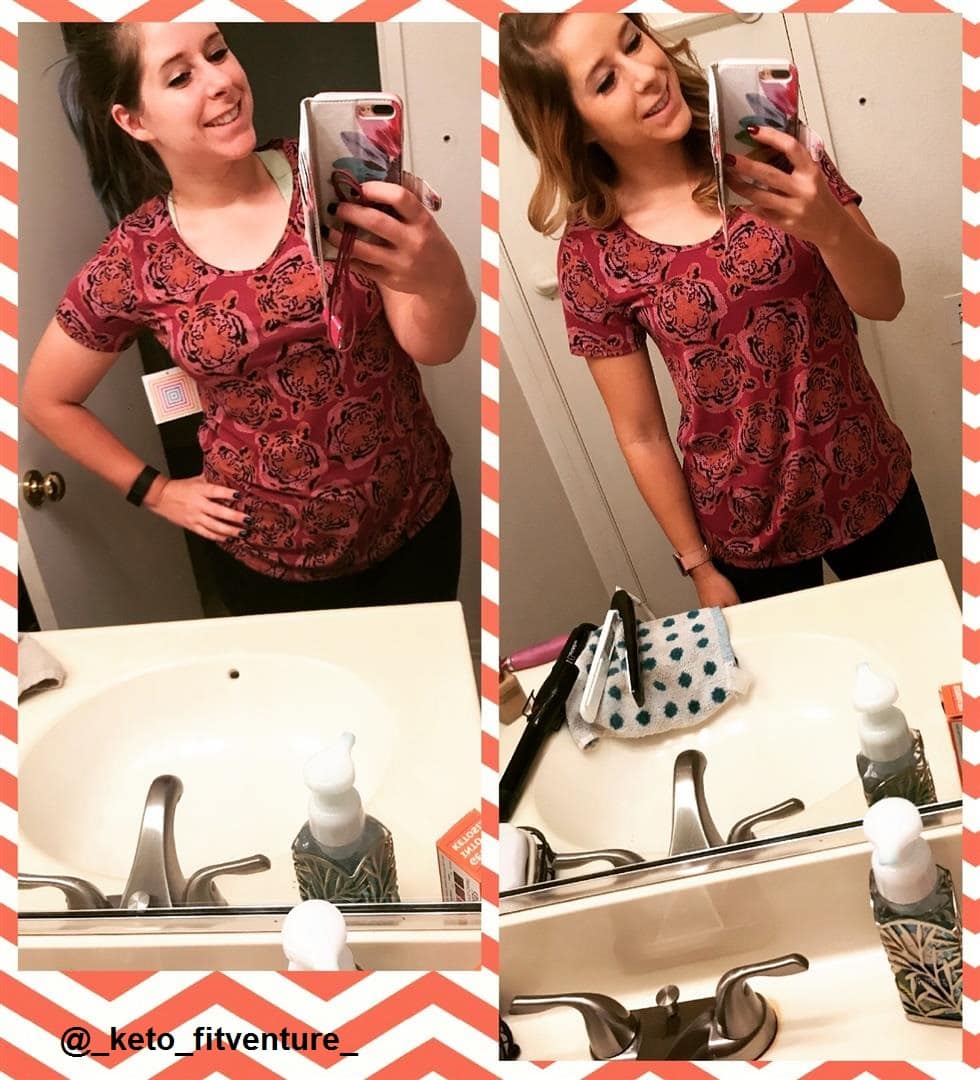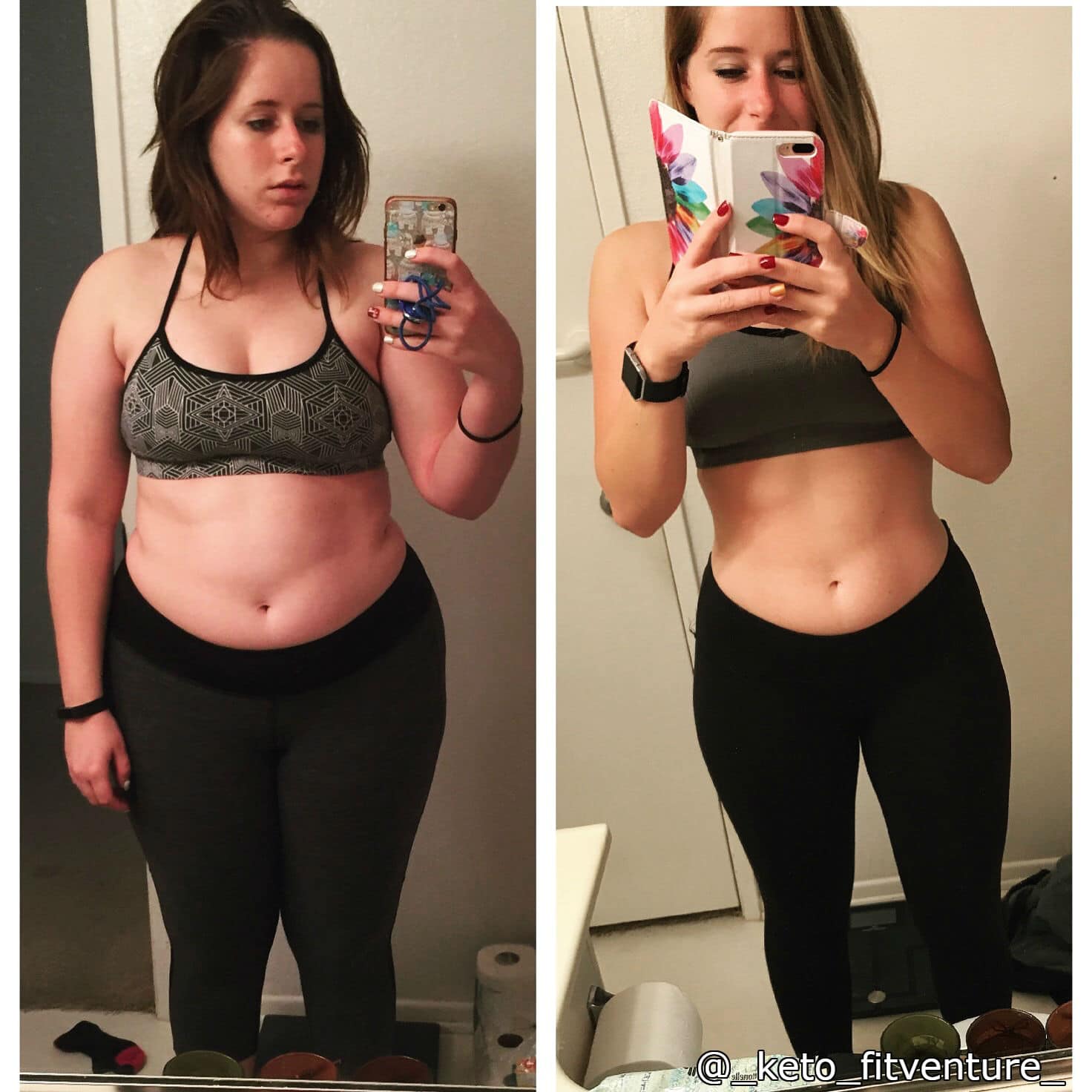 How has your life changed since going keto?
Before keto, I was very unhappy. I was a binge eater and have pulled myself out of the terrible food addiction I suffered from for years. I still have rough days but know with keto, my future is healthy and happy! I am so much more positive, outgoing, and I am genuinely happy with my life. It has breathed fresh life into me!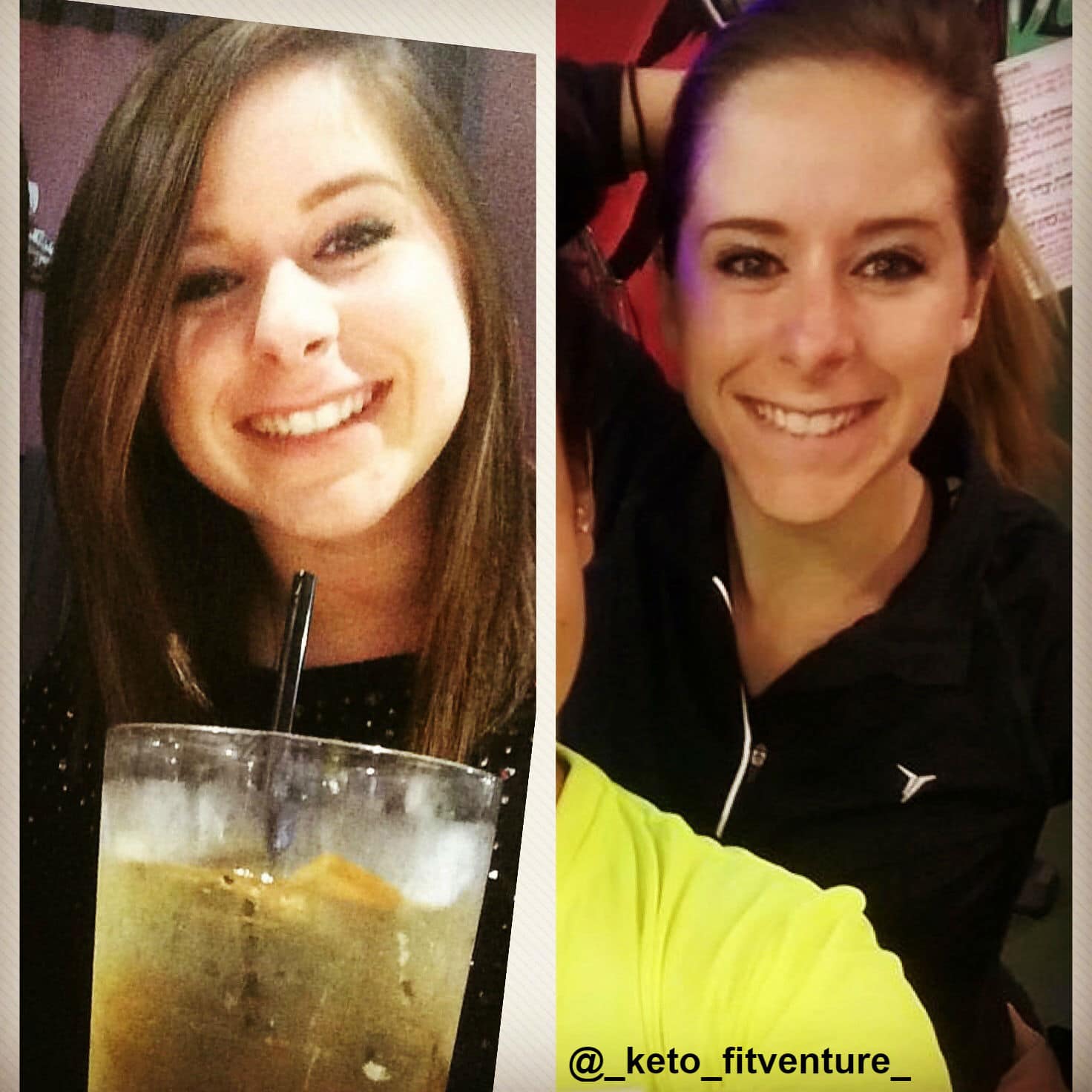 What did you personally do in your first 10 days of keto?
In my first 10 days of keto, I started eating a lot of cheese and bacon! And I lost 10 pounds! I currently eat a much cleaner diet of meat and veggies with healthy fats!
Do you count and track macros strictly?
Yes! Now I use the ketogains macro calculator and follow those macros strictly with a 30% deficit. I eat roughly 1150-1200 calories- 99g protein, 75g fat, 20 net carbs 🙂
Do you exercise? If yes, what's your workout routine like?
Yes, I do a 45 minute HIIT workout 6 days a week. It alternates between weights for one minute and cardio for 30seconds for 45 minutes 🙂
Have you ever encountered a plateau? If so, how did you get over it?
Yes, I am currently in a plateau and have been in one once before. I started counting macros and drinking a gallon of water! Got over it quickly
What is your WHY (your drive/motivation) to keep on track and stay focused?
I remember who I was before and I remember that way I felt inside. I was depressed, anxious, and did not live my life. I never want to be that person again. I am looking toward my future and the way I want to live!
What are your favorite ingredients to prepare keto meals?
Chicken, steak, avocado, and veggies!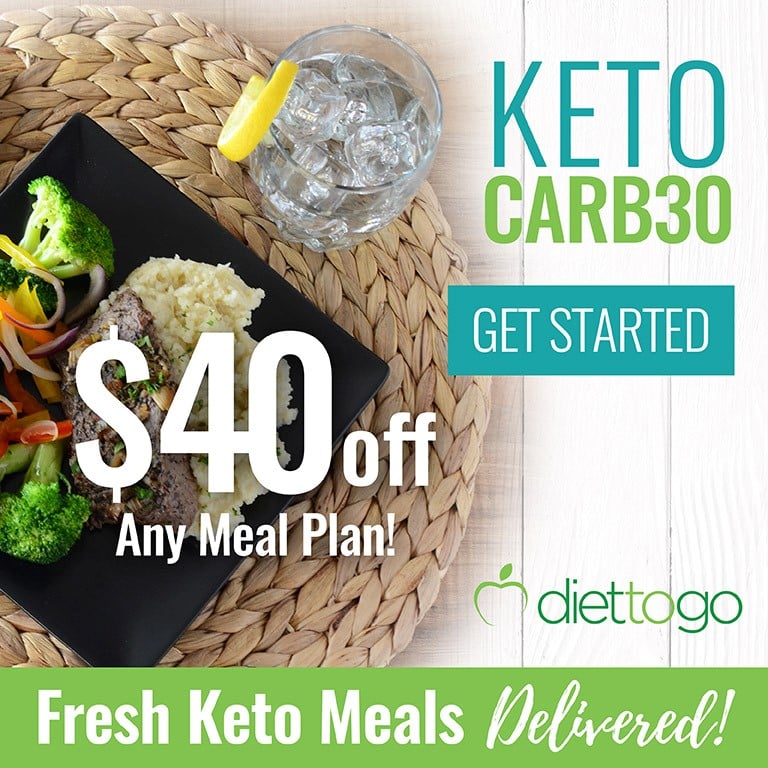 What are your favorite keto meals/recipes? and/or What does your meal plan look like?
I eat leftovers for lunch and dinners are normally meat with veggies and a healthy fat source in some way! Either taco bowls, salads, steak and veggies, salmon and cauliflower rice, or I go out to eat! I love chipotle, wing stop, five guys, in n out, and all things Mexican!
Finally, What advice would you give someone who is just starting out on keto?
DONT GIVE UP! It's a process and just because you don't see immediate results does not mean you should give up! It didn't take a day to gain it and it won't take a day to lose it! Love the process of losing weight!
---
We'd like to thank Elyse again for sharing her story and inspiration. Thanks for motivating our community! You can find Elyse on Instagram at @_keto_fitventure_ or visit her blog ketofitventure.wordpress.com for more tips from her.