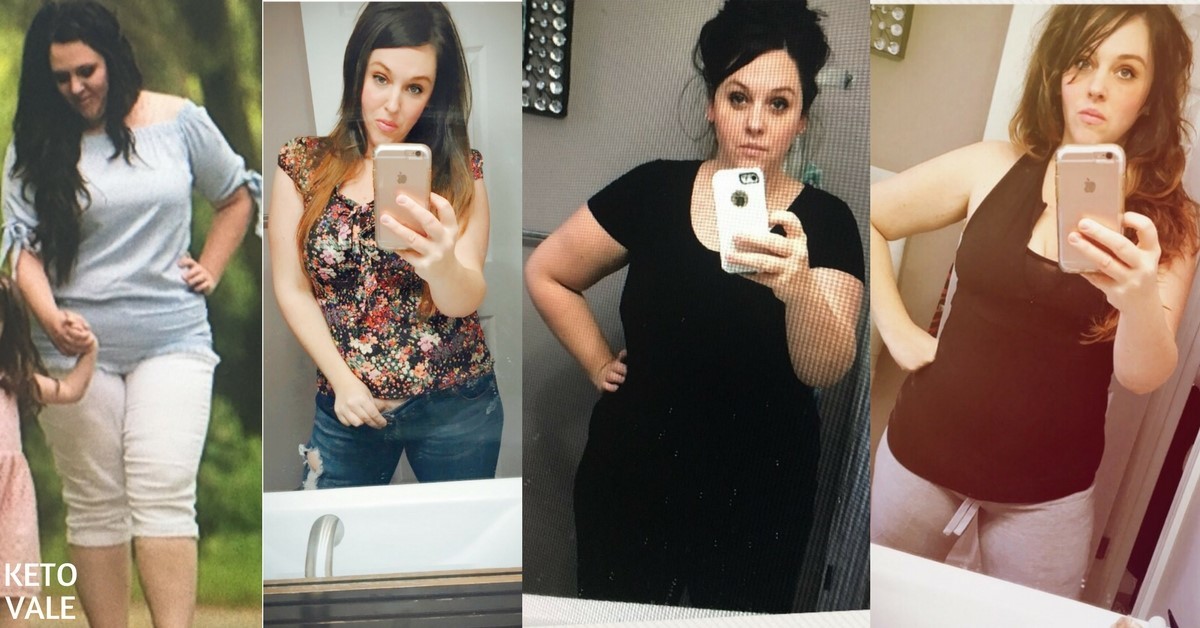 Carleigh Lauzon's Keto Success Story
Today we would like to share with you another keto success story from Carleigh Lauzon! Carleigh has lost almost 50lbs so far thanks to the ketogenic way of eating.
If you're new to the keto diet, check our guide for beginners here and meal plan here.
If you have a success story to share with our readers like these ones, please get in touch and let us know about it.
Without further ado, here's Carleigh story:
---
Please tell us your story:
My name is Carleigh and I'm heading into my 7th month on the ketogenic diet and almost 50 pounds gone. I initially started cutting back on carbs and watched what I ate and lost about 18 lbs but I just didn't feel that great considering so I started looking up Instagram success stories and keto kept coming up and so from there I researched countless hours of the diet and started following people in the keto community and just dived in.
Honestly, I give a lot of my weight loss credit to Instagram and to the people who shared their journey. How does someone start without seeing how someone else got their results and tips?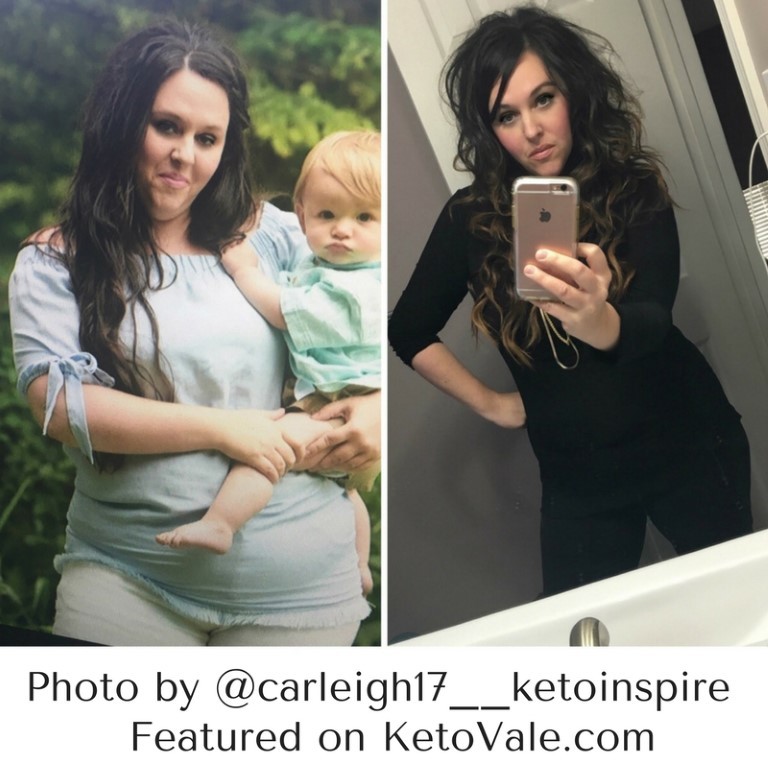 How has your life changed since going keto?
My life has changed so much since going strict keto but most importantly I feel like a new person. Physically I'm not carrying around extra weight anymore so my body and feet don't hurt and I'm no longer sluggish and tired. I feel confident again and have a continuous shopping spree in my closet of "clothes ill fit back into one day" all my jeans and nicer stuff are starting to fit again and that feels so rewarding.
My mind is strong now and the goals I had are being checked off and for some reason keto made it feel quite effortless… not a joke! I control food now and I don't actually feel restricted on keto at all, you can find soo many alternatives to your favorite foods and the desserts are incredible.
Once your friends and family see your success and determination they learn to respect your lifestyle and commend your efforts.
Do you count and track macros strictly?
I got an app to track macros and I try to keep my carb limit at the 20 grams daily, I also drink water like my life depends on it most days and when there are family functions or celebrations I pack my own keto food and desserts to be safe so that I don't lose sight of my goals.
I do track all of my food daily but mostly only pay attention to my carb limit and calories.
What are your favorite keto meals?
A few of my favorite keto meals are wings and your classic steak dinners.
Do you exercise?
I'm more active in the warmer months, I'd walk or jog but here in Canada it's currently winter so I haven't been exercising at all yet has lost the majority of my weight. I will likely join a gym soon to seek all benefits of this lifestyle but the quote "you lose weight in the kitchen and get fit in the gym" couldn't be more accurate.
What is your WHY (your drive/motivation) to keep on track and stay focused?
I started this weight loss journey because I hated how I felt inside and out. I was 32 yrs old and my saddest I've been in a long time. I wanted purpose, I didn't want to hide in the background anymore or avoid social gatherings because I felt physically uncomfortable. I want to ride roller coasters with my kids as they get older.
I want to live a life with confidence and not feel handcuffed to food, it was once my therapy and got me nowhere but a continuous cycle of dead ends. Life is short, make the change! Keto is definitely finally the right plan for me.
---
We'd like to thank Carleigh so much for sharing her story with us. You can follow her on Instagram at @carleigh17__ketoinspire for more inspiration and tips from her!